Self-management and problem-solving skills for children
Our Life Lab program is a course designed for children aged 5 to 12 which aims to develop creative problem-solving skills for understanding and dealing with their stuckness. Angela Pezzano and I designed it to help children identify situations in their life where they feel stuck and give them the awareness and resources to find their own solutions, alone or with their peers.

Find out more about our Life Lab Program and follow our children as they progress through the course.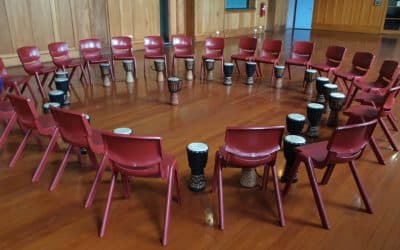 In this Life Lab experience we gave 5 and 6 year old students a situation and asked them what would be an appropriate response, which they all knew -  intellectually – how to address. Through the use of drumming on the Djembes, we did an activity whereby they...