Our future clients
At Yinsight we focus on helping you transition from your current organisational culture to the desired one. We believe that performance, innovation, greater staff involvement and autonomy are the results of what you do and how you do it.
Our future clients…
Our focus
We focus on culture because, to paraphrase John Wooden, we believe that the true test of a organisation's character is what it's members do when no one is watching.
Our services
First, we listen. We seek to understand your business pain, your challenges, your needs. Then, we'll design something specific based upon your needs and our past experience.
Examples of how we helped…
Our future clients :
Have a vested interest in a profound and sincere transformation for their organisation. They just need support to carry it out.
Seek to become fully autonomous in managing their continued transformation by being willing to learn and experiment for themselves.
Believe in a double or triple bottom line for their business where human values and performance challenge each other.
Consider transforming their organisation a long term investment in their people, helping them to grow along with the business as part of a dynamic system.
Are willing to examine how they currently view their reality: Changes happens from within! Only when we modify our belief systems can we impact the way we carry out business.
Our focus
We focus on culture because :
Innovation and performance are what happens when you get your culture right.
Dealing with complexity is directly related to your culture's true acceptance of diversity.
We work with whole organisations, whole systems and whole people. If you only take pieces, you'll only get small fractions of the desired result.
Tools and methods cannot be sustained without an appropriate culture
We believe that if your provide the right environment for your people to grow, in turn, they will provide your business with opportunities to grow.
We believe that you will have succeeded in building a great organisation when your vision, mission and values come off the walls and are fully embodied in everyone's daily thoughts and actions.
Our services
Examples of how we helped:
Impulsing top management awareness. Designing and facilitating a two day top management seminar based upon the Lego Marvel Superheroes theme so the team members could become aware of their collective superpower of influence and their impact on the organisation.
Vision and values. Helping a team define over time their collective vision for the transformation of a 600 person organisation, focusing on the values they wanted to abide by in the process. I used a combination of Lego Serious Play and creative thinking methods to help the participants unlock their collective potential.
Creating the conditiuons for team work. I was convinced a client needed to integrate non-violent communication principles in their corporate culture. I didn't have the skills to implement this myself, so we worked together for 9 months until they saw the need and accepted to experiment with someone I sourced for them. A couple hundred people trained later, they wouldn't do anything different.
Individual and group coaching. A client said to me at the end of a series of supporting sessions for one of her team members: "you've changed him for us". Actually, I didn't do anything to him, he did it all to himself as a result of our sessions reflecting on his business practices, his skills and talents, his role and how he could best support his team.
If you wish to know about how I can help, let's meet and discuss.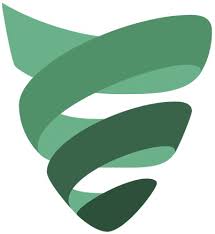 The Value Orientation assesses a person's level of awareness, worldviews and the organising frameworks on which their perceptions, decisions, emotional responses and behaviour are based. It can be used on an individual basis or for groups of people within an...
read more