Today's Students. Tomorrow's World.
An engaging program for young people to achieve their potential in cognitive and psychological flexibility through an innovative and integrated Curriculum based learning program.  Aimed to bolster youth, teaching them skills that young people need to acquire; Resilience, Creative and Analytical problem solving through logical, flexible, strategic and adventurous thinking and hands-on experiential learning opportunities.
Audience and Objectives
The main objectives of the program include;
To correctly identify life situations in three categories; (Problems to solve, Polarities to manage, Life situations to cope with)
To use the appropriate problem-solving strategies and tools for each situation; solving complex problems effectively.
Supporting young people to build their own portfolio of skills  and develop flexibility to address each situation
Having young people use present moment awareness so they can make effective choices for themselves; Responding rather than reacting.
To induce the capacity to communicate with empathy, embrace difference and neurological and cultural diversity.
As facilators of the program, we do not assume to know what is good for everyone – rather, we aim to provide resources which empower young people, offering applicable strategies for them to make more effective choices needed to arrive closer to their ideal outcome.
This program is designed to be practical and relatable to all youth ages and capabilities. Each concept is personable and speaks to the whole-self.
Participants gain additional insights to their preferred ways of thinking, learning and doing for themselves and for others.
Mediation techniques used include drawing, LEGO® Serious Play® methodology, Drumming techniques, Puppets and the Empathy Toy®.  These can be adapted to the resources available.
Each lesson incorporates individual and group reflections.  Part of the learning is being able to recognise when help is needed and effectively seeking help.
Further skills which are developed relating to the curriculum include:
Listening
Sharing
Participating
Storytelling
Situational awareness
Problem Solving
Personal creativity
Critical and Creative thinking
Social and Emotional Capabilities
What's going on with Life Lab?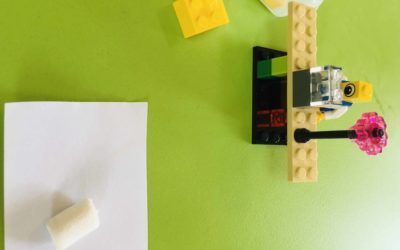 If I had learned about instant and delayed gratification as an 8 year old, I may have made a few different choices as I grew up. This concept was taught in our Life Lab Lesson through a modified version of the marshmallow experiment. We wanted to teach students about...
Why we get up in the morning
…it's thank you and all the other educators who make it possible. As far as I know the girls love your life lab lessons Cos it's always so fun to learn with you. Their words. Yes it's ok to use the photos!
From the "Dance out" session:
Hi Ange – I loved hearing that song at the end!!! have not heard that for years!!! soooo funny- great class- (Parent of Year 4 student)
Year 4 students on class comments from Google Classroom Feed; May 8th 2020.
– The song was funny
 – Grazie
 – Your right (Name) it was sooooo funny
 – I craked up for the whole song and my mum danced to it
You're doing a great job. The girls can't wait to get back to school and have proper classes. (Mum of student at desk.) 
Hi Miss Angela thanks for the lovely lesson (Yr. 3 student.) 
Just a really quick email to say I think Life Lab is brilliant. I really am very impressed with the whole idea of it all and I think Angela is wonderful. (Parent of Yr. 2 student) 
That was awesome! 🙂 Thank you! (Fellow teacher/colleague)
Just wanted to send a big THANK YOU for organising the Life Lab Lego session this week. [My child] really enjoyed your session, especially to be able to work with Lego, see his friends on the screen and working with his classmates again put a huge smile on his face. It was awesome to see.  Well done. (Parent of Yr. 4 student)
I was a bit scared to talk in lifelab today. I did want to share my superpower with you. It is a tower with no ladder so no bad people can get in. There is also a plane so I can fly high. (Email shared after class from student feeling shy)
Sign up to receive our Newsletter
Follow Us on Social Media