Today's Students. Tomorrow's World.
An engaging program for young people to achieve their potential in cognitive and psychological flexibility through an innovative and integrated Curriculum based learning program.  Aimed to bolster youth, teaching them skills that young people need to acquire; Resilience, Creative and Analytical problem solving through logical, flexible, strategic and adventurous thinking and hands-on experiential learning opportunities.
Audience and Objectives
The main objectives of the program include;
To correctly identify life situations in three categories; (Problems to solve, Polarities to manage, Life situations to cope with)
To use the appropriate problem-solving strategies and tools for each situation; solving complex problems effectively.
Supporting young people to build their own portfolio of skills  and develop flexibility to address each situation
Having young people use present moment awareness so they can make effective choices for themselves; Responding rather than reacting.
To induce the capacity to communicate with empathy, embrace difference and neurological and cultural diversity.
As facilators of the program, we do not assume to know what is good for everyone – rather, we aim to provide resources which empower young people, offering applicable strategies for them to make more effective choices needed to arrive closer to their ideal outcome.
This program is designed to be practical and relatable to all youth ages and capabilities. Each concept is personable and speaks to the whole-self.
Participants gain additional insights to their preferred ways of thinking, learning and doing for themselves and for others.
Mediation techniques used include drawing, LEGO® Serious Play® methodology, Drumming techniques, Puppets and the Empathy Toy®.  These can be adapted to the resources available.
Each lesson incorporates individual and group reflections.  Part of the learning is being able to recognise when help is needed and effectively seeking help.
Further skills which are developed relating to the curriculum include:
Listening
Sharing
Participating
Storytelling
Situational awareness
Problem Solving
Personal creativity
Critical and Creative thinking
Social and Emotional Capabilities
What's going on with Life Lab?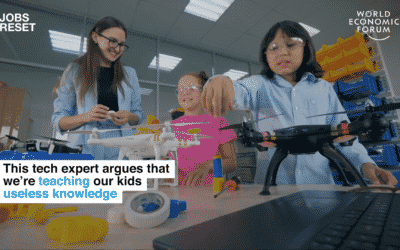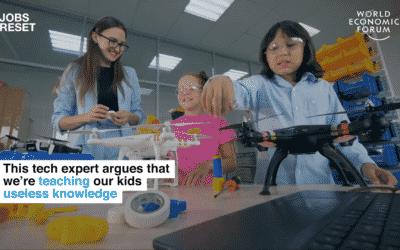 At LifeLab, we are aware that the children of today will shape the world of tomorrow, hence our motto "Today's Students. Tomorrow's World". We teach children to think for themselves by enriching their life skills at problem solving, whatever the nature of the problem....
Why we get up in the morning
As COVID-19 sweeps the world and life as we know it has been turned on its head, the LifeLab program has been of invaluable support for my daughter to work through a myriad of emotions and challenges that the pandemic has unleashed. My daughter particularly enjoyed the problem mapping exercises, in which she drew and worked through troubles that she was facing. The process itself was a lot of fun and it really helped elucidate her personal life struggles, reduce her anxiety and improve her wellbeing. There couldn't be a more important time than now for my daughter to be practising the life skills learned through LifeLab.
I just wanted to drop you a note, providing feedback on the LifeLab sessions you ran last year. LifeLab was my sons absolute favourite thing to do during the lockdown. He would line up his LEGO so that he was ready to go well before the lesson commenced. I was a little hesitant, as I wasn't sure exactly what to expect. It teaches the children that everyone does see things differently and how to work through a problem and a great way for the younger children to provide non verbal responses to your questions.I particularly loved the extra effort you made with the upbeat music and the end of your session, a great way to end a positive time. While we are extremely disappointed that home schooling is again a reality, programs like LifeLab is a key enabler to keep our kids engaged and connected. A big thank you also from my son.
I found the sessions to be highly practical and hands on giving the children loads of flexibility while they are learning about everyday problems that require solving. This is so important for developing future life and work skills where innovation and problem solving are essential in the 21st century. As a parent, this is something I want my child to be prepared for.
My 6 and almost 8 year old looked forward to their LifeLab sessions with Angela every time. They smiled with anticipation as the lessons started.
I think it's a valuable interaction on the virtual platform for all the children (and parents – as it's the only time they don't seem to need to be assisted).
Angela engages the children with creative learning, allowing them to solve various problems in a fresh and fun, playful way through LEGO. This definitely keeps the children interested. Learning with choices is very clever. Angela has a way of connecting with all the children, as she is great and has clear communication which helps the children stayed focused.
It is a fantastic blend of learning language, literacy and numeracy skills, developing fine motor skills and encouraging creativity all at the same time.
All abilities and learning styles are catered for in this program making it highly appealing to me as a parent. With my daughter being a highly creative and visual learner, her needs were supported, she was engaged and she thrived.
I particularly loved how children worked individually on their problems using the "Who what when where and why" model to help them to make decisions regarding their solutions. This is a skill I highly value and one that I forget to use as an adult. This highlights how the program encourages life long learners. Learners that are ready for their future.
Angela Pezzano is a great facilitator, directing the children enough but also giving them heaps of autonomy, independence and encouragement.

It worked so well during remote learning, so I could only imagine how interactive it would be in a face to face session.

As the name suggests, LifeLab is a great resource for life, it's a brilliant addition to mainstream learning and I feel it should be incorporated into the curriculum of all year levels.
Life Lab was a highlight of my two children's remote learning. Angela captured my children's attention and had them engaged throughout her session. They smiled whilst building and enjoyed the interaction with Angela. Chloe loved putting the Lego together and enjoyed how Angela delivered the class involving her and her friends. Noah loves Lego but also enjoyed solving life issues with face to face learning.
Hi Miss Angela thanks for the lovely lesson
Just a really quick email to say I think Life Lab is brilliant. I really am very impressed with the whole idea of it all and I think Angela is wonderful.

Just wanted to send a big THANK YOU for organising the Life Lab Lego session this week. [My child] really enjoyed your session, especially to be able to work with Lego, see his friends on the screen and working with his classmates again put a huge smile on his face. It was awesome to see.  Well done.

Sign up to receive our Newsletter
Follow Us on Social Media